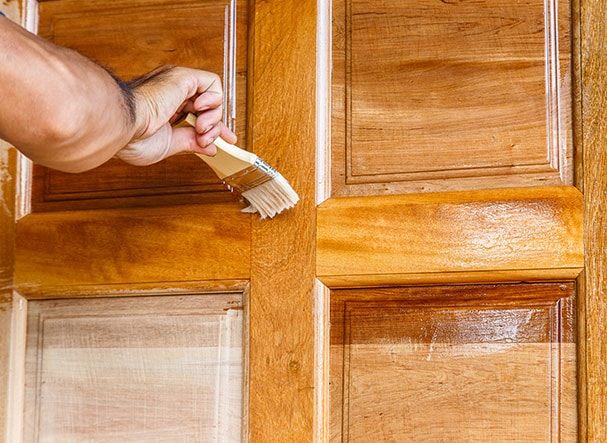 Mobile Business Servicing In Frankston VIC 3199

On completion of the doors and windows installation, it it of utmost importance that the doors & windows are painting or stained to stop the doors from bow or wore and to ensure the hardware continue to function.
Dark timber doors must be protected from the direct sunlight, for over 25 years the team at Feature Doors & Windows Centre have been keeping wooden doors and window frames healthy right around Melbourne.
While making your doors and windows last longer, painting or staining also adds a fantastic look to the exterior of your property. They provide an opportunity to create a burst of colour on the outside of your house or add an extra touch of elegance and class or support the overall design of the property. Good looking doors and windows go a long way to boosting the kerb value of your home, and help to protect the wood from harsh weather conditions all year-round.
Create a lasting impression in your neighbourhood by investing in quality door and window painting or staining from the professionals at Feature Doors & Windows Centre.
We're your one-stop shop for all your door and window needs, from sliding door repair to brick cutting. Click here to get in touch with our team today.